The Nigeria Solar Traffic Signal Project passed the inspection and acceptance by the Nigerian side
On August 6, 2015, Poly New Energy Technology (Beijing) Co., Ltd. formally submitted an acceptance application to the Nigerian owner for the aid of the Nigerian solar traffic signal project.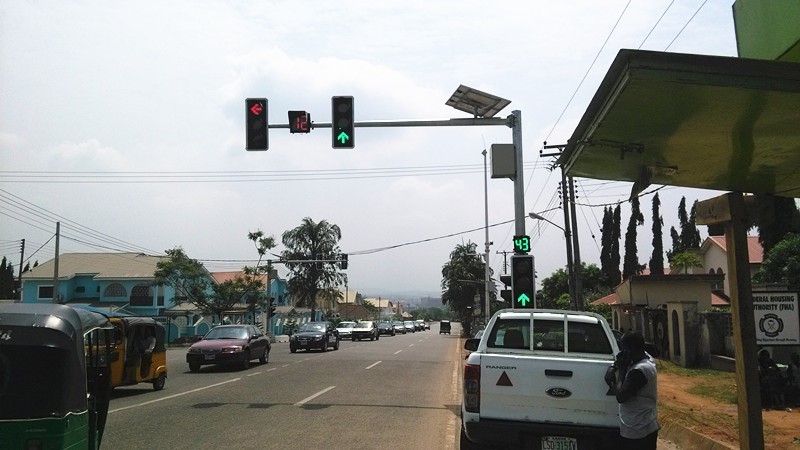 This project is China's foreign aid technical cooperation project, which was handed over to Poly New Energy by the Ministry of Commerce in September 2013. The main content of the project is to install 266 solar traffic lights at 74 traffic intersections in the center of Abuja, the capital of Nigeria, and be responsible for the basic construction of the lighting system at the intersections.
During the implementation of the project, Poly New Energy overcame various difficulties such as customs clearance obstacles, changes in the Nigerian side and frequency occupation, and actively cooperated with the Nigerian side to solve various problems that have arisen.
The employees stationed in front of Poly New Energy are not afraid of hardship and fatigue, and are seriously responsible. It took 2 years to complete all the installation work and passed the final acceptance by the owner.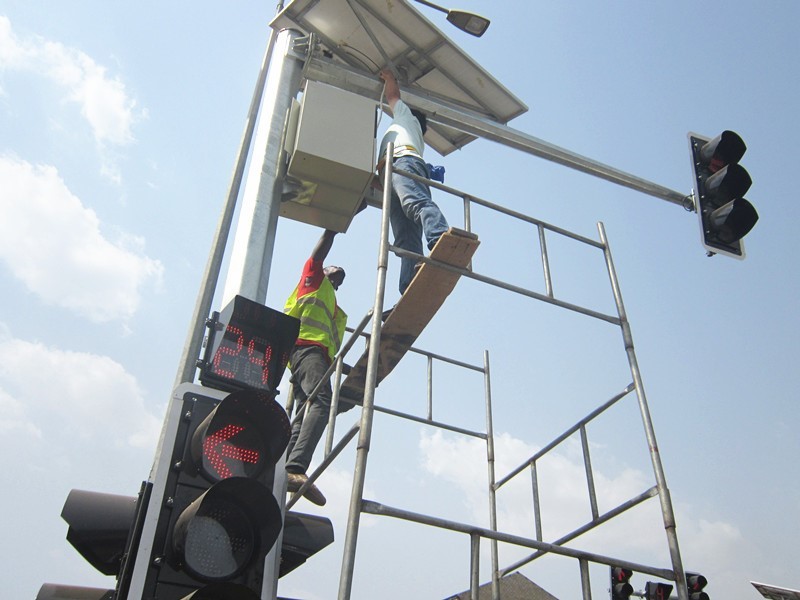 Address: Room 501, building 2, yard 5, Yingcai South 1st Street, future science city, Beiqijia Town, Changping District, Beijing
Tel: 010-89759601 Mail : sales@polysolar.cn
Copyright information: Poly new energy technology (Beijing) Co., Ltd